Leisureware /// Pea Coat Mix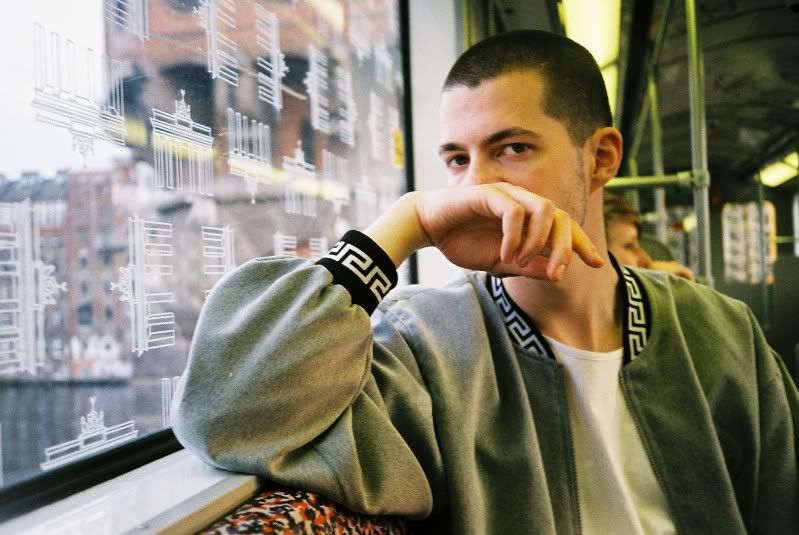 Winter is coming on, so here's a mix from Leisureware, meant for grey skies and train journeys.
Pea Coat Mix:
Download
///
Listen
Iron Curtis - That Day
John Roberts - Dedicated
Martyn - Seventy Four
Nick Höppner - Swivel Flick
Jatoma - Little Houseboat (Kenton Slash Demon Remix)
Semtek - Bells
Kassem Mosse - Thalassocalyce
Omar S - U Feat. Don Q
Argy - Ein Lied Fur Popol Vuh (Bostro Pesopeo Remix)
FSK Meets Anthony Shake Shakir - Dr Buzzard's Original Savannah Band
Terre's Neu Wuss Fusion - Love On A Real Train (Risky Business)
5 minutes with Leisureware...Where do you live?
I'm down in Brixton.
What's your day job?
I market books. It's an interesting time to work in publishing...
Best night you've been to recently?
Feel My Bicep now have a monthly night at Plastic People. The first one was themed One Night In New York City. Lee Douglas played a supremely camp disco set and we danced until closing time!
Nights you're looking forward to?
Feel My Bicep, World Unknown and Rhythm Talk are all awesome regular nights. The Tief lineups are looking pretty nuts. There's another Fill Yer Boots in the works too...
Favourite London club?
It's either Plastic People or Corsica Studios right now.
Favourite DJ?
Hunee, who headlined the last Fill Yer Boots, has a vast knowledge of music and buckets of energy. He's inspiring to watch.
One to watch?
My boys Casino Times are popping up all over the place. Check out their track That's The Truth.
Website:
www.fillyerboots.com