The First Time: Glastonbury 2011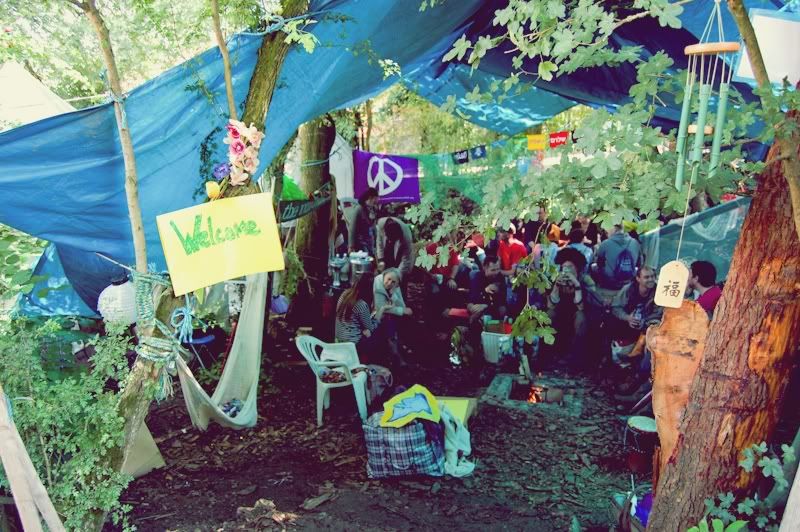 One of my favourite festival buddies: the lovely KP of Kography
The Beat Hotel - awesome line-ups for lazy afternoons in the sun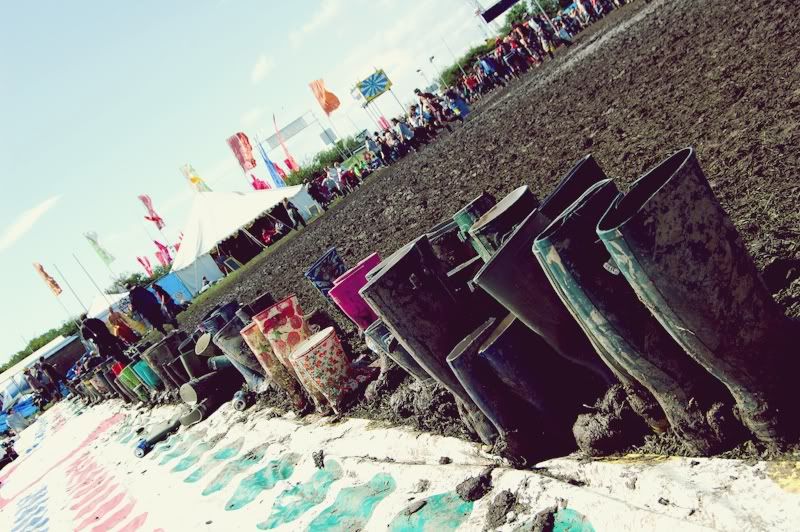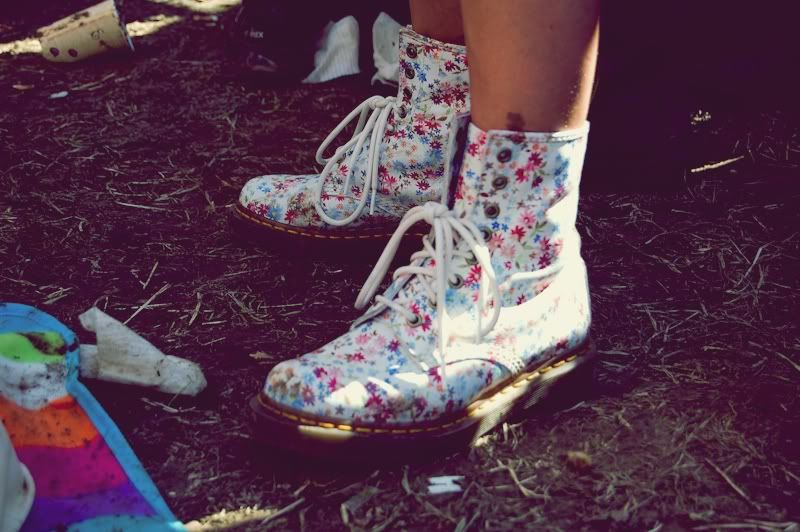 End of Crosstown Rebels set, Sunday night, Wow Stage
The problem with festival season is that there isn't time to document it when you work every waking hour during the week. Therefore I'm only just catching up with the summer so far (rain, anyone?). This year's festivalling kicked off for me back in June with the undisputedly epic Glastonbury festival: my first one (not counting the time my parents took me when I was 3 months old
"the worst experience of my life"
- Mum).
In 2012 The Farm will take rest so I made a point of finally going this year. Glastonbury: definitely one of the most amazing experiences of my life. It doesn't compare to any other festival, mostly down to the sheer scale: it's like being transported to another world. Unfortunately the mud (you can't even imagine what it's like 'til you know) meant by Saturday evening I was done with trying to get to Shangri La (1 hours trek in mud = buzzzz kill) - but luckily I had already adventured there on the Thursday and Friday nights.
Highlights: Elbow on the Pyramid Stage, cocktails and dancing on the stage of The Beat Hotel, watching Paul Simon in the sunshine with some of my all time favourite people and The Chemical Brothers headlining The Other Stage on the Saturday night - without a shadow of a doubt The Best Thing I Have Ever Seen (actually getting a little bit emotional writing that).
A mix up with my lift home on the Sunday night meant I got to see a great set from Jamie Jones and Seth Troxler and watch the sunrise from the Stone Circle which I'd never managed to time quite right until that morning. Even worth the 11 hour trip back to London on Monday. Not to mention 5 nights sharing the teeniest tent I've ever stayed in...
Can I have my endurance badge now?