the sun came out...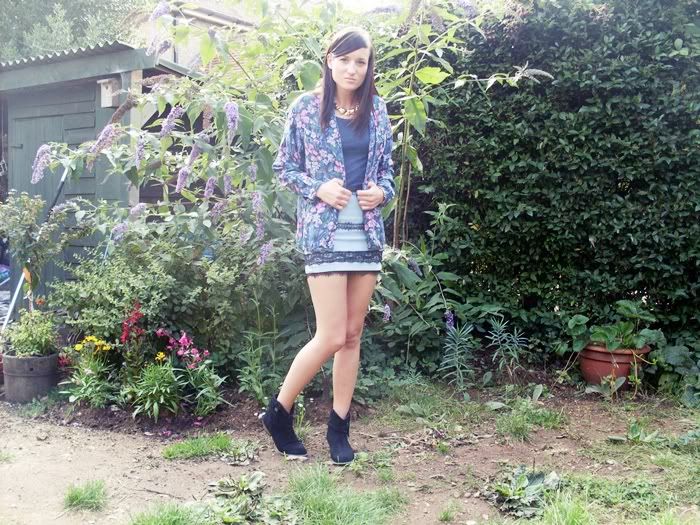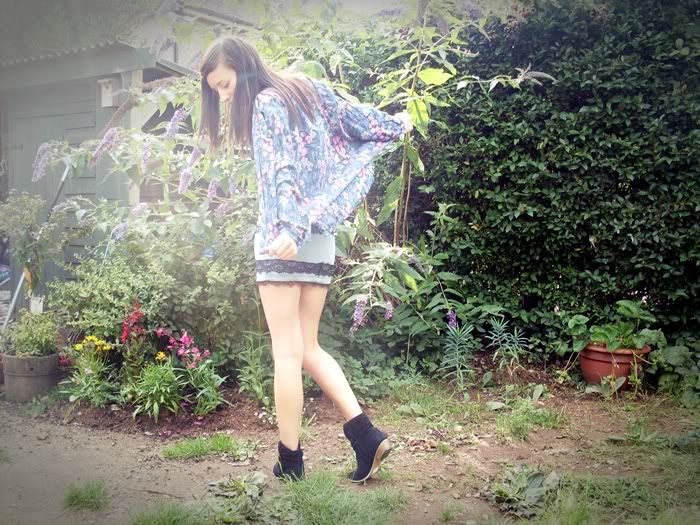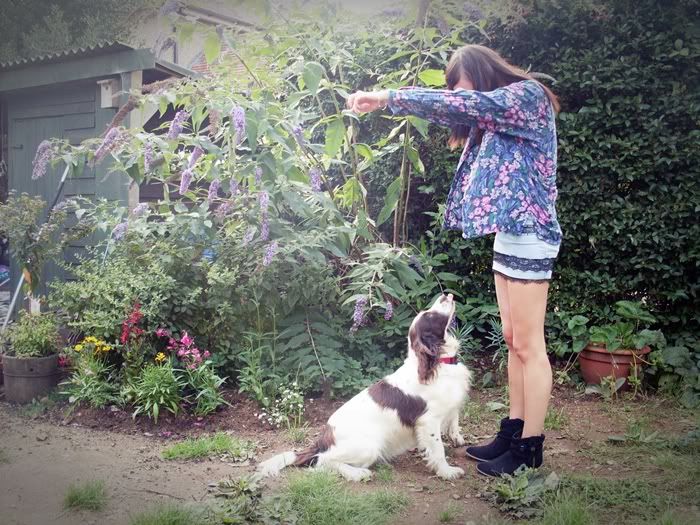 Vintage shirt, New Look boots, Topshop Skirt, vintage necklace (from Emmaus), Models Own nail polish
...so I took some pictures. My dog decided to help too.
My sister and I have been fighting over this shirt which used to belong to our mum in the 70s and 80s (we've come to an arrangement that we each get to have it for a month at a time). In contrast, the boots and skirt are brand new. I'm a big fan of New Look footwear and always seem to find exactly what i'm after (these little suede boots were completely what I had in mind on my 'need' list). The skirt was a veritable bargain at £5 in the dregs of the Topshop sale - I didn't think denim and lace could work but this totally does.
Oh, and I also put a few summery highlights in my hair just for a bit of a change. You can see them quite well in the first shot. Kinda a light brown/ reddy colour... I give it a week before I'm sick of them!