escape to the country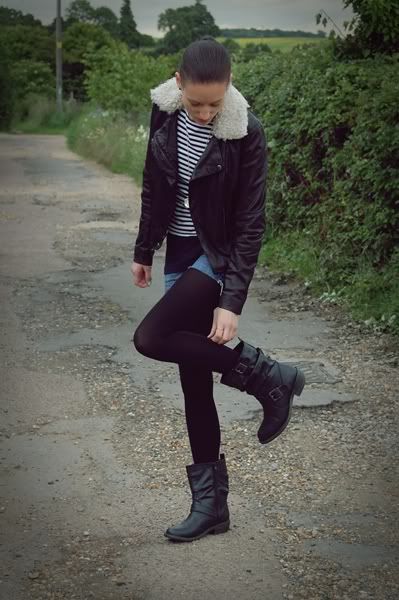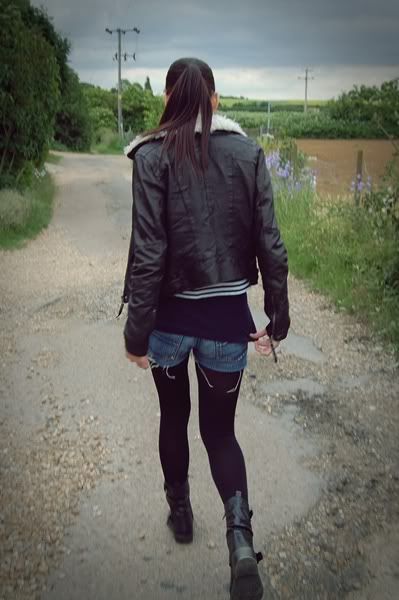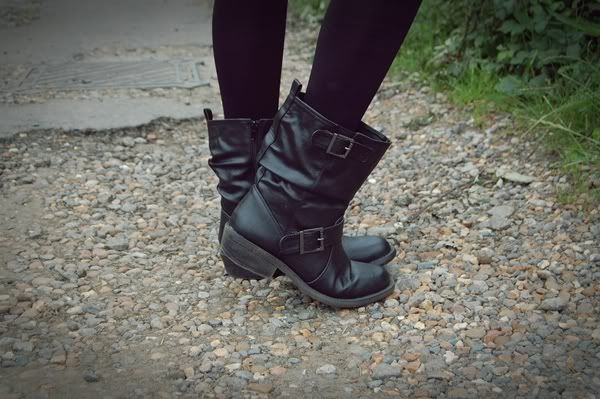 I seem to have tempted back winter with my recent purchase of this shearling leather jacket. I'd been lusting after something like this for an age so when my favourite jacket finally started falling to pieces I made a spontaneous purchase online last week and it is perfect. I don't even mind the crappy weather if it means I get to wear it.
This week has been more than a little hectic so a weekend in the country was very much needed. I find the perfect way to de-stress is a shopping trip with my Mum. We shop in a very similar way: make as many purchases in as little time as possible. Today's spontaneous purchase was these cute biker boots. Another wintery purchase... but when summer only lasts for about 3 days as it does here it doesn't seem too silly...